M&A advisory to owners of "Klinika Bocian" – the leading centers providing infertility treatment, gynecology and obstetrics services in Poland – in the process of purchase of IVITA clinic, a modern infertility treatment center in Poznan.
Holon served as the transaction advisor to the owners of "Klinika Bocian" network of infertility, gynecology and obstetrics clinics, in the process of purchase of IVITA clinic.
Company information

"Bocian" clinics are among leading fertility treatment providers in Poland. They operate on the market for the last 12 years. "Bocian" clinics originated from Białystok, the cradle of in-vitro in Poland, and now operate also in Warsaw and Katowice. Facilities offer patients comprehensive diagnostics using advanced technology for reproductive medicine and in-vitro fertilization. "Bocian" clinics provide services in three municipal programs supporting in-vitro fertilization – Warsaw, Sosnowiec, and Częstochowa. In the past "Bocian" clinics also cooperated in the national in-vitro programme.
Target information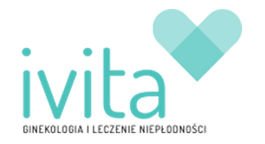 IVITA clinic  is a modern center for fertility treatment in Poznań. The facility has a professional and experienced gynecology team. It is focused on innovative technologies and specialized in treating women's' diseases and fertility restoration, also with the in-vitro method. The clinic provides its patients with comprehensive diagnostics, access to the sophisticated equipment and care of highly trained personnel. IVITA clinic is one of providers in the municipal in-vitro program in Poznań.