About Us
We specialize in sales transactions and acquisitions, as well as raising capital for development.
We work for owners and managers of large and mid-size companies in Poland and abroad. We have many years of experience in conducting capital transactions, as well as in strategy consulting.
We belong to Translink Corporate Finance, a global network of advisory firms specialized in conducting capital transactions involving foreign investors.
0
years of Holon activities in Poland
0
Holon's transactions in Poland
0
years of Translink activities in the world
0
bn
value of closed transactions in Poland (PLN)
Management team
Our team consists of professionals with extensive experience in the field of investment banking and financial management, acquired in international advisory firms, banks and investment funds. Our analysts and consultants have participated in completed investment process transactions. We have the ability to work with foreign investors and companies. The company is managed by three partners.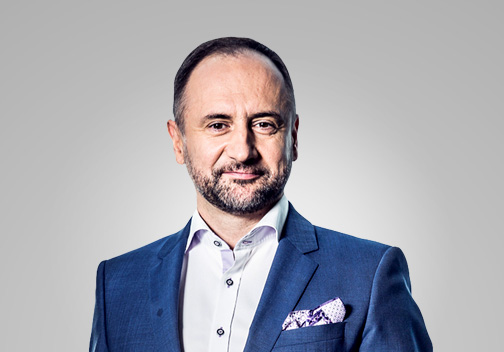 Partner zarządzający
Maciej Cieślak,
dr
He has 20 years of experience in dealing with capital transactions, mergers and acquisitions and market entry strategies for foreign investors. Earlier, he was a manager at the Central Europe Trust and lectured and trained at UNIDO. He graduated from mathematical physics at the Jagiellonian University and Heidelberg University and PhD studies at the SGH Warsaw School of Economics. He holds a PhD in nuclear physics.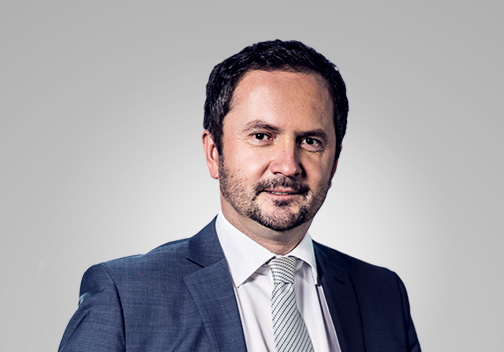 Partner
Stefan Kirk (Oxon),
ma
He has 20 years of experience in M&A projects, capital raising, strategic consulting and business development. He participated in more than 80 projects, both for international corporations, as well as for small and medium enterprises. Before Holon he ran Glenboden - a company providing interim management services for global corporations. He was a manager at the Central Europe Trust. He also worked at the investment bank Deutsche Morgan Grenfell. He graduated from Oxford University.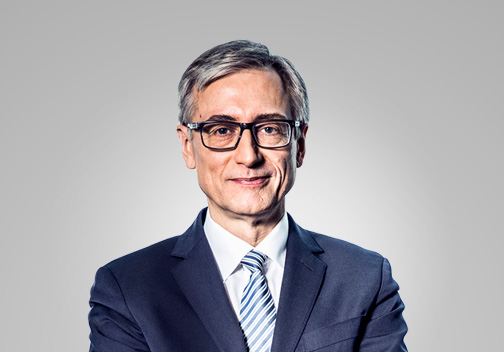 Partner
Jacek Korpała
He has over 25 years of experience in managing private equity funds, capital transactions, strategic consulting and the structuring of project financing. Before joining Holon he was a managing partner at ARX Equity Partners, a partner in financial advisory Arthur Andersen and a director at Ministry of Ownership Transformations responsible for public offerings and large and sectoral privatizations. He graduated from the Department of Foreign Trade in SGPiS (now SGH).
Our Mission
Helping entrepreneurs to fully exploit the potential of their businesses and maximize their value through capital transactions.
Our core values in customer relationships are:
trust, creativity in finding solutions, common interests and durable team work.


Holon is extremely experienced in advising entrepreneurs on dealing with financial investors. Its team played an important role at every stage of the Akomex transaction. It effectively helped arrive at an understanding which enabled all parties to achieve their fundamental objectives.
Dawid Walendowski
Managing Partner, Highlander Partners

I have to personally thank John Blake and Mario Oriani Ambrosini, partners of Translink South Africa, for their ability in turning around the negotiation with our target. They have been really instrumental in completing the transaction.
Andrea Monti Guarnieri
Director of Business Development, Ariston Thermo

Holon showed us alternate paths for increasing market value and recommended the best. Today, we can see that directing us towards the private equity market has placed the company in the top league of business. We believe that Holon is simply a team of professional and trustworthy people.
Krzysztof Koniecko
Owner, Dystrybucja Polska Sp. z o.o.

It was a successful process of finding a strategic investor in turbulent times. Thanks to the deep transactional experience of the Holon team and the strong network of Translink CF offices, we have found the right partner to carry out the succession process and for the future development of Elektrotermex.
Janusz Mielnicki
Owner, CEO, Elektrotermex

We have used Translink Corporate Finance as trusted advisors when acquiring a majority shareholding in a NASDAQ Copenhagen listed company – and with services and assistance at a very high professional level.
Bjarke Salomonsen
CEO and Co-founder, Firstcom A/S

Together with Holon-Translink advisory team, we were able to work out the optimal solution that not only allows us to sell the company to a global concern on very good terms, but also guarantees that my sons will remain in the business as both co-owners of the company and high-level managers in a global organization. Thus, I feel that our long-standing know-how will be put to even better use, and the merger with a global player will provide an opportunity for both faster growth and stability.
Jarosław Malinowski
Owner, CEO, Fox Recykling

While we were drawn to Translink because of its global reach and cross-border M&A expertise, I was highly impressed that once engaged, Translink considered all options including developing the conditions to sell our stake to the Group's existing minority partner in Touring Editore.
Giampiero Di Martino
Board Member of Giunti Editore SpA, previous MD of Touring Editore, Giunti Group

Thanks to the deep engagement of the Holon team and the involvement of the Translink CF office network, in particular the French office, we have found the right investor and partner for the further development of JCommerce. Integration with Inetum Polska is an opportunity for the development of our employees, expansion of the offer for customers and new challenges for JCommerce executives. As always in similar transactions, negotiation experience and efficient process management was essential to achieve final success.
Piotr Zyguła
Owner CEO, JCommerce

I am very grateful to the Holon-Translink team for handling this complex process smoothly and safely. Holon-Translink's extensive access to foreign investors proved to be the key to success, putting our family business in the best possible hands to guarantee future growth and security. At the same time, thanks to Holon's creativity in finding solutions and ability to overcome problems, we were able to negotiate very favourable transaction terms. Our success would not have been possible without full mutual trust.
Marcin Bąk
Owner, CEO, Spedimex Sp. z o.o.

We worked with Holon many times, equally on the same side and on opposite sides of the table. In both cases, they demonstrated the highest level of professionalism, professional ethics and, primarily, the rare ability to complete the impossible.
Przemek Szczepański
Founding Partner, Syntaxis Capital

Holon Consultants played a key role in the difficult process of selling our coffee shops, achieving the best price and attracting a reputable investor. Their effectiveness and high level of business culture in holding negotiations gained our appreciation.
Jan Rogoń
CFO, Tchibo Poland Sp. z o.o.
Career
We create a highly motivating and professional working environment that allows our employees for professional development from the very beginning of their careers. We attract people with very high qualifications, who are creative and dynamic. They create the culture of the company and thanks to them Holon provides the highest quality of service.
Send CV
Corporate Social Responsibility
For years Holon's partners have been involved in pro bono projects in the fields of youth education, aid projects and art patronage. The idea of corporate social responsibility is for us an imoprtant value while participating in the Polish market.