Holon served as the transaction advisor to the owners of "Klinika Bocian" network of infertility, gynecology and obstetrics clinics, in the process of purchase of IVITA clinic.
Acquisition of IVITA clinic is a part of strategy of dynamic growth of "Bocian" clinics and strengthens their position among the leading providers of infertility treatment services in Poland. "Bocian" clinics annually serve 20,000 clients and conduct 2500 in-vitro cycles.
"A natural direction for further growth is establishing our presence in another large city. This time it is Poznań. So far, we were growing organically, but we recognized a possibility of incorporating into our operations of  an existing fertility treatment clinic. This facility has substantial potential, modern medical equipment, and a group of very good medical specialists. For the first time we decided to opt for an acquisition. This decision will benefit both us and IVITA, which joins well established network of clinics and gains new growth prospects and possibility to use our vast experience" – said Krzysztof Mrugacz, finance and operations director at  "Bocian".
Client informations

"Bocian" clinics are among leading fertility treatment providers in Poland. They operate on the market for the last 12 years. "Bocian" clinics originated from Białystok, the cradle of in-vitro in Poland, and now operate also in Warsaw and Katowice. Facilities offer patients comprehensive diagnostics using advanced technology for reproductive medicine and in-vitro fertilization. "Bocian" clinics provide services in three municipal programs supporting in-vitro fertilization – Warsaw, Sosnowiec, and Częstochowa. In the past "Bocian" clinics also cooperated in the national in-vitro programme.
Investor information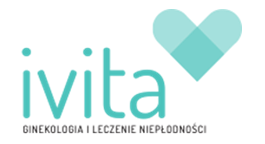 IVITA clinic  is a modern center for fertility treatment in Poznań. The facility has a professional and experienced gynecology team. It is focused on innovative technologies and specialized in treating women's' diseases and fertility restoration, also with the in-vitro method. The clinic provides its patients with comprehensive diagnostics, access to the sophisticated equipment and care of highly trained personnel. IVITA clinic is one of providers in the municipal in-vitro program in Poznań.