Capital advisory to Barentz, the global life science ingredients distributor, in the process of acquisition of Unipex Group
Translink Corporate Finance is pleased to announce that it acted as the buy-side advisor in Barentz International's acquisition of speciality ingredients distributor Unipex. The transaction is subject to the completion of legal and specified closing conditions, including the receipt of European merger control clearances.
The deal will see Barentz International, a leading global life science ingredients distributor, strengthen its presence in Europe and North Africa. This further extends Barentz International's European network of logistic centres and application laboratories.
Through Barentz International, Unipex will gain access to a global network of resources and experts, whose shared values and ambitions will ensure a prosperous and long-lasting future ahead.
"Unipex has a very strong position in the heart of the European life science ingredients market, with a focus on France. Its value proposition as a 'smart distributor of specialties', operating on the edge between welfare and performance, perfectly matches Barentz's brand positioning; 'Always creating better solutions'," said Hidde van der Wal, CEO of Barentz International.
"Patrice Barthelmes, CEO of Unipex, added, "We have placed the principles of sustainability, corporate social responsibility, and customer satisfaction at the heart of our growth strategy. Unipex and Barentz share the same core values and ambitions, and we are confident we will be able to continue our journey successfully together."
As the buy-side advisor, Translink Corporate Finance is proud to have been able to help bring together these two complementary firms.
"It has been a privilege and a great pleasure to assist Barentz in this important step into the French market. A big thank you to all parties involved for the smooth co-operation," said Partner at Translink Benelux B.V, Maarten de Boer.
"Congratulations to the Barentz and Unipex teams on a great move into the French market. Thank you to all parties involved in this transaction and a special thanks to our client Barentz for the trust granted to us during this process," said Managing Partner at Translink Corporate Finance France, Marc Irisson.
Are you interested in selling your company or acquiring a company?
For information on how we carry out such projects, please visit our website or contact us directly. The Holon team are available to help with any enquiries you may have. Contact us
Company information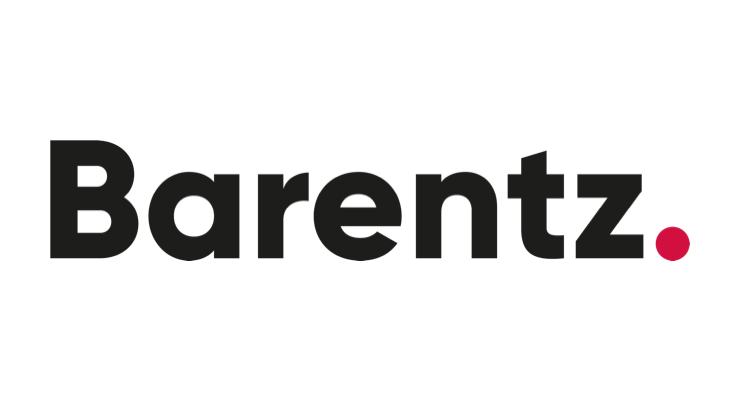 Barentz is the global life science ingredients distributor specialized in human nutrition, pharmaceuticals, personal care and animal nutrition. The company sources branded specialty ingredients from leading manufacturers worldwide and its ingredient experts provide value-added technical support which includes premixing, blending, ingredient formulation and ingredient testing from its state-of-theart, customized formulation centers and application laboratories in EMEA, Americas and Asia-Pacific. Established in 1953, Barentz has operations in more than 60 countries with a strong presence in Europe and North America, and a rapidly growing network in Latin America and Asia-Pacific. With a turnover of €1.85 billion, the company employs around 1,750 people worldwide and serves over 21,000 customers.
Target information

Unipex Group is a French company specialized in the development, distribution and marketing of specialty chemicals and active ingredients. The company represents more than 1.700 ingredients from 30 global Tier 1 suppliers. With over 50 years of experience, Unipex serves the life science ingredients and specialty chemicals market in Europe and North Africa. Unipex has commercial offices in Paris, Brussels and Casablanca, and employs a workforce of more than 80 people.